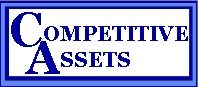 Competitive Assets provides consulting and information to the utility industry, with special expertise in the Texas electric industry.  CA is the information source relied upon by many all types of electric market participants, including Load Serving Entities, Resource Providers, Wires Companies, members of the Financial Community, and utility service providers, among others. Our readership includes PUCT staff, ERCOT staff, and legislators.
Each of our associates have from 20 to 35 years of experience in the utility area and gained a broad overview of the Texas utility industry while working for the Public Utility Commission of Texas.  Our experience includes assisting clients in getting PUCT certification, providing regulated rate updates to retail providers to help in their competitive rate calculations and shadow settlement, and assisting clients in marketing plans and in PUCT audits. We also have experience in strategic planning, legislative process, utility rate design, load forecasting, economic analysis, scenario planning, government research, energy efficiency, renewables, and energy auditing.  Some of our consultants have advised commissioners and legislators about utility matters.  Associates of CA are dedicated to providing the best information possible in the ever-changing utility markets of Texas.
Competitive Assets provides services to assist individuals and companies in obtaining a better understanding of how their business activities and Texas government can be coordinated for maximum success.  CA's value-added philosophy includes consulting on utility issues as well as development of government action strategies.  In addition, our contacts throughout government and the utility industry, publications, and research capabilities round out our organization as a highly capable government information provider in the utility field.
Competitive Assets provides monitoring services on PUCT, ERCOT and Texas Legislature activities, and special reports on major topics of interest concerning the Texas Electric Industry.
For further information, contact us by email or phone:
CAcontact@CompetitiveAssets.com
512.581.0151